Green Day Landscaping & Lawn Care, Pace, Milton, Pensacola Florida area. landscapes, softscapes, haradscapes, lawn maintenance and landscape designs.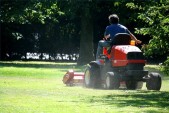 Proud members of:



Green Day Landscaping and Lawn Care Specialists
serving the Pace, Milton and Pensacola Florida area.
Residential Landscape Design
& Lawn Care Services
Residential Landscape Services
Residential Landscape Design & Installation:
» Landscape Consultations
» Landscape Renovations & Makeovers
» Landscape Additions
» New Orleans Style Courtyards
» Sod & turf Removal & Installation
» Low Voltage Landscape Lighting
» Hardscapes
° Patios & Walkways
° Entrance Ways
° Retention Walls
» Mulching, Pine Straw & Natural Stone

Grounds Maintenance Services:
» Residential Lawncare
° Mowing, Edging & Blowing
° Parking Lot Blowing
° Irrigation Maintenance & Repair
» Landscaping Maintenance
° Shrub & Tree Trimming
° Weed Control
° Mulching & Pine Straw
° Seasonal Flower Changeouts

Specialty Landscape Services:
» Cleanups & Debris Removal
° Including Storm Clean-ups
» Drainage Installation & Drainage Issues
» Water Features, Fountains & Ponds
» Pavers, Natural Stone & Gravel Walkways,
Driveways & Patios

Convenience and Reliable Service
Your property is your investment and you can depend on us to be there each week. We will provide a scheduled day and we will be there on that day every week (inclement weather may affect schedule). You do not need to be home. Our crew will cut and trim your lawn weekly, and edge all hard surfaces every week. We always take away the clippings!
There are several factors that need to be thought of to obtain the Lawn you want. Some of these thoughts should include proper mowing, trimming of excess grass from buildings, sidewalks, and driveways. We must also give consideration to seasonal fertilizing, proper watering practices, mulching, and over seeding.
Our local lawn care experts leverage their knowledge of your specific area and environment to create a residential lawn care program tailored to your needs. Let Green Day Landscaping & Lawn Care be your Residential Lawn Care Company of choice.
Green Day is licensed & insured, we provide professional quality work at a reasonable price. Please give us a call to discuss your landscape or lawn service needs at 850-525-9050.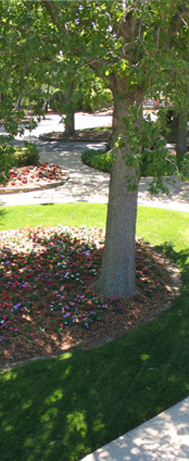 Lawn Care Tip

Early spring crabgrass preventer may be used which helps build a greener, thicker Lawn.